Visualize Failure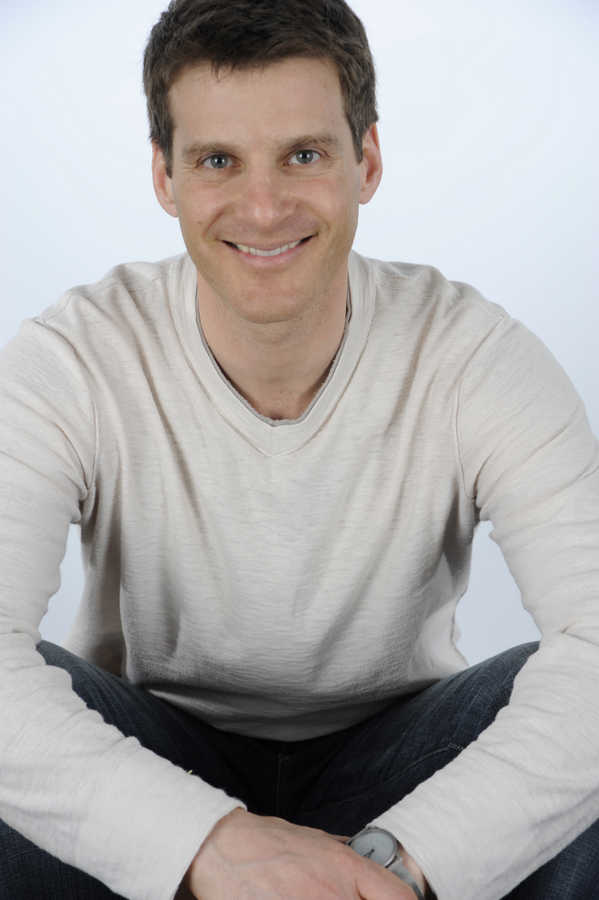 High Profile Expert: Peter Bregman
Click Here to Listen
To Download, Right Click File/ Save Link As Peter Bregman.mp3

Peter Bregmanspeaks, writes, and consults about how to lead and how to live. He is the CEO of Bregman Partners, Inc., a global management consulting firm which advises CEOs and their leadership teams. He is the author of Point B: A Short Guide to Leading a Big Change, and 18 Minutes: Find Your Focus, Master Distraction, and Get the Right Things Done, due out in September (available for pre order now). He is writes a weekly column, How We Work, for Harvard Business Review and is an expert blogger for Fast Company and Forbesmagazines.
Peter earned his B.A. from Princeton University and his M.B.A. from Columbia University. He can be reached atpbregman@bregmanpartners.com.
High Profile Expert
:
Jerry Weissman
Click Here to Listen
To Download, Right Click File/ Save Link As Jerry Weissman.mp3
Jerry Weissman is the world's number one corporate presentations coach. His private client list reads like a who's who of the world's best companies, including the top brass at Yahoo!, Intel, Intuit, Cisco Systems, Microsoft, Netflix, Dolby Labs, EBay and many others. Mr. Weissman is also the author of four business books Presenting to Win: The Art of Telling Your Story, The Power Presenter: Technique, Style, and Strategy from America's Top Speaking Coach; In the Line of Fire: How to Handle Tough Questions, and Presentations in Action: 80 Memorable Presentation Lessons from the Masters.
4 Things Women Must Know About Estate Planning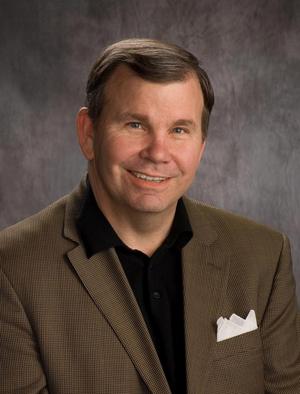 High Profile Expert: John Buckley, JD Buckley Law
Click Here to Listen
To Download, Right Click File/ Save Link As EstatePlanningInterview.mp3
Buckley Law has specific expertise in the use of sophisticated legal structures that enable clients to protect their estates and businesses. This requires a logical integration of business, estate, tax, charitable and asset protection planning (including offshore planning), based upon each client's unique needs. Additionally, the Firm has represented numerous public and private charitable foundations, from start-up (including establishing non-profit status with the IRS) to maturity. Buckley Law served as legal counsel and formed a multi-million dollar community foundation which serves the needs of the USAF Academy and the most recent foundation formed by Buckley law focused upon improving the health care of women in the nation of Liberia. Charitable planning is a major element of the Firm's practice, from the simplest to the most sophisticated. In his business and exit planning practice, Buckley Law has developed a subspecialty in representing women entrepreneurs and medical professionals.

On this call you will learn
How to Know what you Should Know
How to Ask Smart Questions
What needs to be done ASAP
2 Reasons For and Against Life Insurance...Ask Your Tough Questions
High Profile Expert: David Henderson, Field Vice-President Pacific Life Insurance Company

Click Here to Listen
To Download, Right Click File/ Save Link As InsuranceInterview.mp3
Dave brings over 16 years of insurance and investment experience to his role as Field Vice President in the Rocky Mountain Regional Life Office of Pacific Life in Denver, CO. In this role Dave works with independent financial advisors to help solve their client's financial planning issues primarily through the use of innovative wealth accumulation strategies, business planning concepts and estate planning techniques. Dave has been a speaker at numerous financial services industry meetings like the National Association of Insurance and Financial Advisors (NAIFA) and the Financial Planning Association (FPA).

On this call you will learn
How to Make Smart Decisions about Life Insurance
Questions to ask when you are looking to provide for you and your family
How to Use Allowance to Teach the Ethics of Money
How to Ensure Your Kids Become Financially Responsible Adults
High Profile Expert: Author/Counselor, Gary Unruh, MSW
Click Here to Listen
To Download, Right Click File/ Save Link As FinanciallyResponsibleKids.mp3.crdownload
"The behaviors of parental love are the essential ingredients needed to fully develop your child's unique potential."—Gary Unruh
Listen as Gary presents advice in a step-by-step, easy-to-use-right-away fashion with useful childhood development information that explains your child's behavior. Gary M. Unruh, MSW LCSW has been a child and family mental health counselor for nearly forty years and CEO of a mental-health managed-care company for Colorado Blue Cross and Blue Shield. During that time he and his wife, Betty, have been blessed to raise four beautiful children, and he is a very proud "papa" of seven terrific grandchildren.
You will learn 3 Powerful Parenting Tools
· How to Create Financially Responsible Children or Grandchildren in a Family of Wealth
·How to Make Charitable Giving a Family Affair!
· How to Use Allowance to Teach the Ethics of Money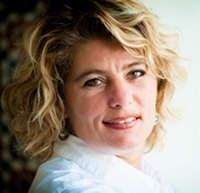 Life is Like Motorcycle Racing-Here's Why...
High Profile Expert: Serial Entrepreneur and Championship Motorcycle Racer (3rd Daytona finish!), Nadine Lajoie
Click Here to Listen
To Download, Right Click File/ Save Link As Nadine Lajoie.mp3
Nadine Lajoie is a championship motorcycle racer, international motivational speaker, author, coach, musician, singer, real estate investment and finance expert dedicated to helping others reach the life of their dreams with balance and passion. Semi-retired at age 36 from her financial business, she owns 4 businesses and she got over 50 podiums racing motorcycle, including a 3rd place at Daytona against 75 men and a Top 10 in USA Nationals in a male-dominated sport. Her unique way to compare life with motorcycle racing combined with her talents, life story and personal experiences, including written exercises and live music on her guitar and/or piano, make a riveting conference for many audiences for women, businesses and teens. "Life is like motorcycle racing: if you focus too much on details and little things in life, you can miss the big picture and big opportunity around the next corner."
How to Choose the Right Bike for Your Kid
High Profile Expert—Business owner and Iron Man Competition, Nic Ponsor
Click Here to Listen
To Download, Right Click File and Save Link As BikesforKids.mp3
Nic Ponsor is originally from San Diego, California. He started working in the bike business while in college and held numerous positions, ranging from salesman, mountain biking instructor, coach, mechanic, service manager, store manager, and currently I am the co-owner of Criterium Bicycles. Nic has a USA cycling club coaches license, and has been trained in bicycle fitting through the body geometry program offered by Specialized Bicycles. He actively competes both mountain bike racing and triathlons, and I am a four-time Ironman finisher. I am married and have a three year old son and currently reside here in Colorado Springs.
5 Must Know Nutritional Tips from USOC Expert
High Profile Expert—Author, Professor and USOC dietitian, Dr. Nanna Meyer
Click Here to Listen
To Download, Right Click File and Save Link As Jan2011DrMeyerUSOC.mp3
Dr. Nanna Meyer is a Professor at the University of Colorado at Colorado Springs, USA and directs the Sport Nutrition Graduate Program. Her time is currently split between the University and the United States Olympic Committee, where she functions as senior sports dietitian, coordinating sport nutrition services, research and education. Her research interests cover winter sport nutrition, the female athlete triad, and optimizing bone health as it relates to sport, exercise, and nutrition. She also conducts applied research that aims at refining the efficacy of sport nutrition services provided to athletes. Finally, a new addition to Nanna's work is the integration of sustainability (e.g., environmental, social, and economic issues) into the field of sport nutrition. Nanna's work experience in sport nutrition dates back to 1996. She worked for the Swiss Ski Team, The Orthopedic Specialty Hospital (TOSH) in Salt Lake City, UT, and for US Speed Skating among several other sport teams. Nanna has been the Olympic team sports dietitian for US Speed Skating for three consecutive Olympic Winter Games. Nanna is also involved with professional organizations: she is a steering committee member of Sports Dietetics-USA and the president of Professionals in Nutrition for Exercise and Sport (PINES), a non-profit organization that promotes sport nutrition around the world. As a native of Switzerland and former World Cup skier, Nanna returns to Europe on a regular basis for both work and leisure.
Current Research Study at UCCS for cyclists and bone health (Cat 1,2 or 3) contact Dr. Nanna Meyer atnmeyer2@uccs.edu